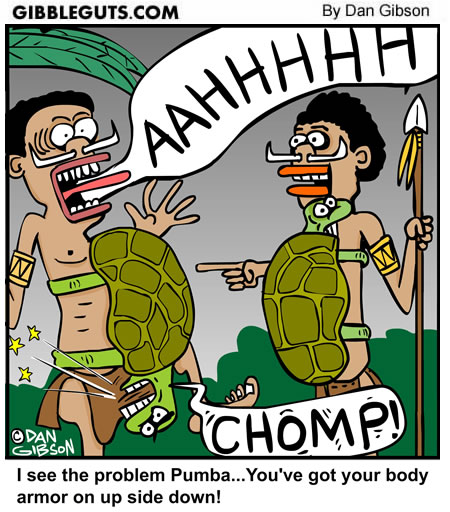 Food for Thought
Never wear a backward baseball cap to an interview unless applying for the job of umpire.
Get GIBBLEGUTS Cartoons
BY Email!
SUBSCRIBE AND GET A DAILY GIBBLEGUTS CARTOON SENT TO YOUR INBOX FREE!
CHECK YOUR EMAIL NOW! You should have a confirmation message. You need to reply to it to activate your subscription.
Houston we have a problem!